Masterclass LeAltreNote 2023
From 23.08 to 02.09 in Valdidentro
Claudia Martinelli
Deputy Mayor delegated to Cultura,
Sport and Youth Policies – Municipality of Valdidentro
The possibility of welcoming Le Altre Note Masterclass and Festival is now a pleasant habit for our territory.
Reaching its thirteenth edition, this precious cultural opportunity accompanies us and our guests during their holidays and every year offers us the opportunity to listen to masterworks of western music, next to lesser known compositions, all performed by renown teachers and talented students from different corners of the world.
My wish for this edition is to treasure the Festival's concerts in order to fully grasp the importance of listening in its largest meaning. In fact, never as in these dark and uncertain times, listening to the other is not only a possibility but a pressing need, whose lack is causing tragic misunderstanding that are under everyone's eyes.
In continuity with the last seasons, the theme of the Festival's forthcoming edition will be "Harmonia Mundi with the subtitle Nocturne" and will allow us to reflect precisely on darkness, a subject that has been studied passionately and inventively across all the European musical literature in all its diverse genres: from Boccherini's festive "Night Retreat" to Mather's kaleidoscopic serenades in the Seventh Symphony, from Boccherini's festive "Night Retreat" to Mather's kaleidoscopic serenades in the Seventh Symphony, through Chopin's thoughtful piano works.
These compositions remind us of how darkness has not always been characterised by a negative meaning by the composers of the past, unlike the contemporary world, which – stricken by epidemics and wars – often fearfully rejects darkness and the night. Nevertheless, as my fellow citizens and our dear guests well know, a starry night in our mountains represents a sublime moment of peace and tranquillity that we should reappropriate.
Therefore I am glad that the Festival is focussing on this topic to give us the hope in a world where darkness can again be an occasion for peace rather than for anxiety, as it is the case today. On behalf of the entire Municipal Administration and the citizenship of Valdidentro, I therefore extend my sincere thanks and a warm welcome to all the musicians who will be our guests for the Masterclass and the Festival.
Masterclass activities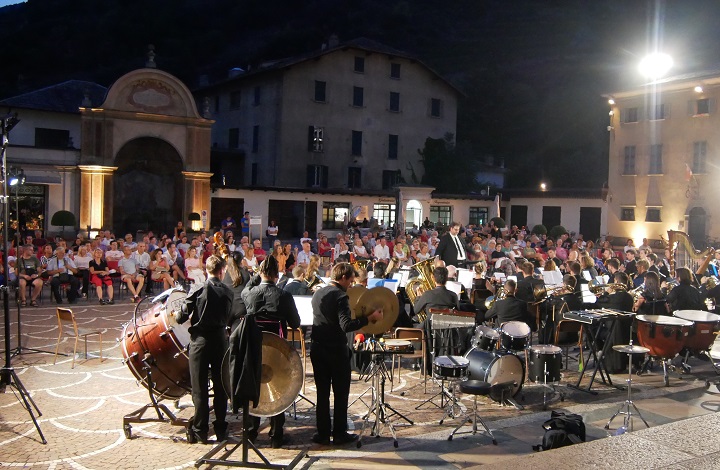 Individual and chamber music lessons
Individual instrument lessons and ensemble music
Agreement with hotels and ristoraunts
Discounted prices in partner hotels and restaurants for masterclass students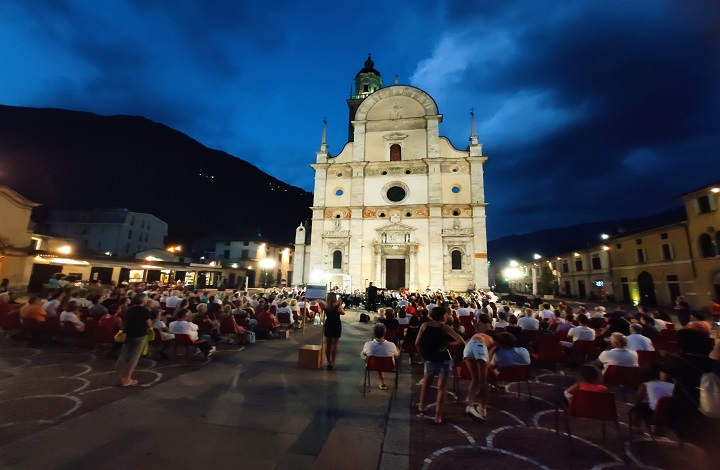 Exhibitions and concerts
Opportunity to perform at the end of masterclass concert
Group activities
Organized group activities: stretching, dancing, castanets, etc.
With the patronage and support of: