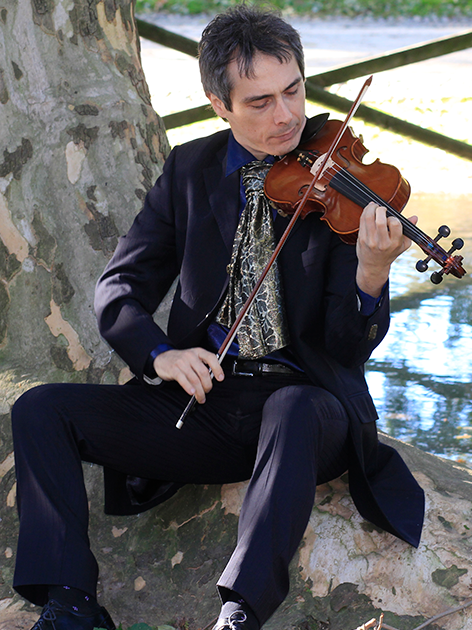 He completed several bachelor's, master's and doctoral degrees at prestigious Dutch, English and Italian universities and academies, studying violin with Yfrah Neaman and David Takeno.
He has made concert tours in Europe, Asia and South America, playing as a soloist with several orchestras (St. Petersburg Philharmonic, Turin Philharmonic, Sanremo Symphony Orchestra, Sicilian Symphony Orchestra, etc.) and in several chamber groups.
As a researcher he has written various musicological articles and contributed papers to conferences at the Universities of Cambridge, London, Oxford, Strasbourg and York as well as at Indianapolis for the American Musicological Society and at the Festival della Scienza in Genoa. He has recorded for Brilliant Classics and Stradivarius.
He currently plays a Giuseppe & Antonio Gagliano violin (1790-1805 circa) borrowed from the family of the famous conductor Gino Marinuzzi, and teaches violin at the Conservatorio "Giuseppe Verdi", Como.
Website: www.violinandflute.com