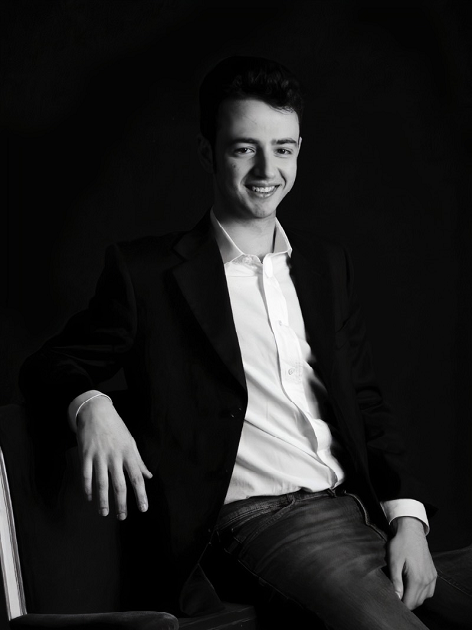 Artist in Residence at the Ingesund Piano Center in Arvika (Sweden), he is prizewinner in numerous piano competitions, including Yamaha International Piano Competition (Malmö), Thalberg International Piano Competition (Naples), Milan "Giuseppe Verdi" Conservatory Prize, Albenga International Piano Competition.
He played for renowned music societies (Società dei Concerti and Società del Quartetto in Milan; Accademia Filarmonica Romana; Società Umanitaria; Glafsfjorden Musikfestival, etc.) and performed piano concertos with important conductors (Beatrice Venezi, Nikolay Lalov, Fabrizio Dorsi, Marcello Rota and Pietro Mianiti, etc.).
An active chamber musician, he has been regularly playing piano duo with Eunmi Park, and collaborated with numerous important contemporary instrumentalists.
He attended the Alessandria and Milan Conservatories, graduating with honors and merit citation. He developed his skills with Maddalena Lolaico, Angela Colombo, Marco Rapattoni, Roberto Plano, Gianmaria Bonino, Sergio Marchegiani and Jacques Ammon.